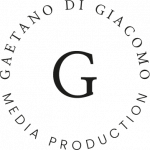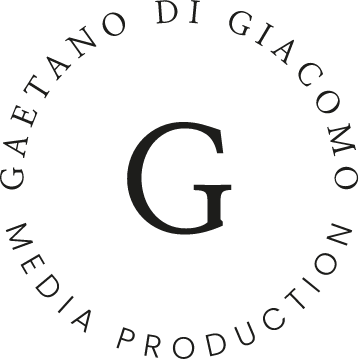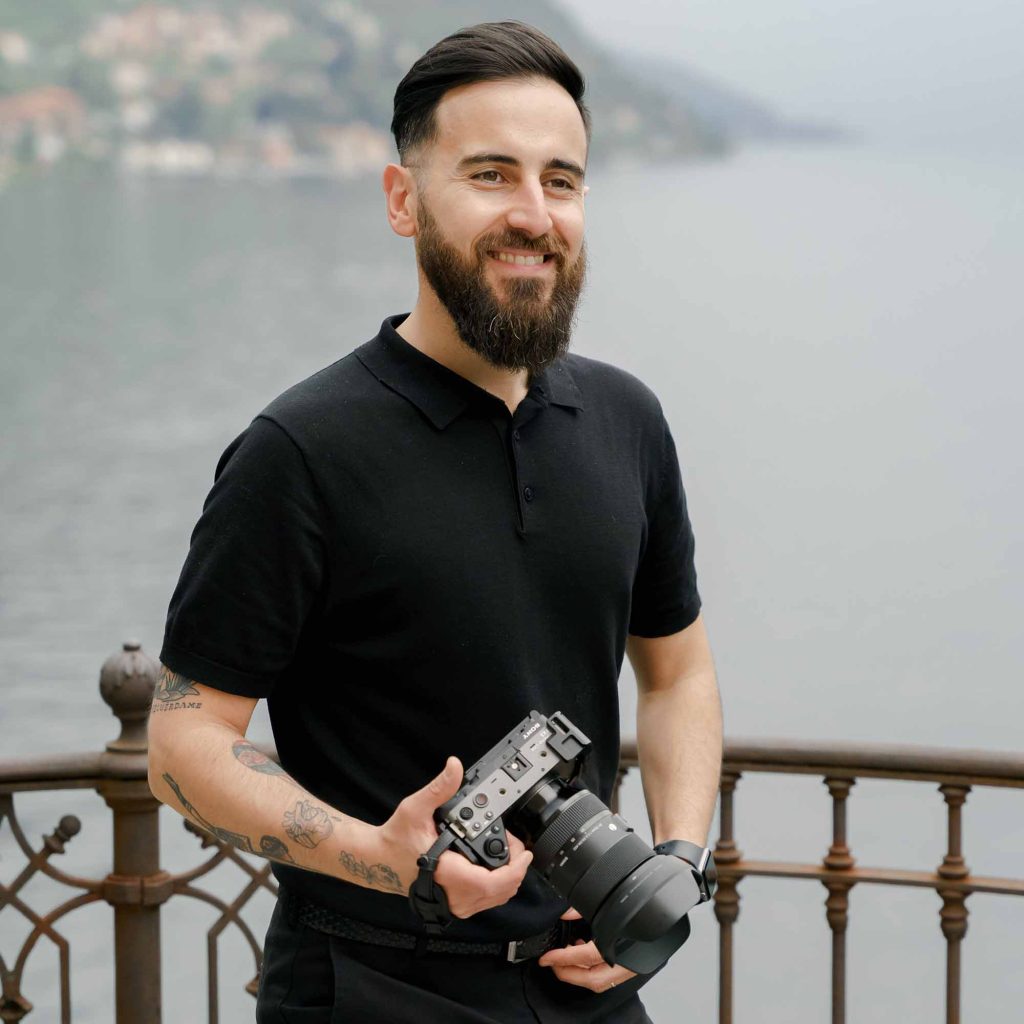 Gaetano Di Giacomo,
A Wedding Photographer and Videographer for Ambitious, Wild, Bold, Adventurous Lovers
Hi, I'm Gaetano, professional wedding videographer, photographer, and founder of Gaetano Di-Giacomo Media Production. Since we will be working so closely together to perfectly frame your wedding day, you can just call me Gae "g ah eh"
Throughout my professional journey as a wedding videographer I have received multiple awards, including being recognised as the Best National Wedding Videographer for Guides for Brides in 2023, as well as being named the best South Central Wedding Videographer for The Wedding Industry Awards in 2023
My work has been featured in various publications such as The Times, Bride Magazine, 5-Star Wedding Directory, Rock My Wedding, Love My Dress, and numerous others.
I am based in Aylesbury, United Kingdom and Perugia-Umbria (Italy) just outside Tuscany, where I am specialised in Italian destination weddings. My goal is to create videos that will be cherished for a lifetime, filled with dazzling and whimsical moments.
Your wedding day is the best day of your life. You need an outstanding video and ethereal photographs to remember it by. Contact me today to enquire about availability for your upcoming nuptials.
For me, creating the perfect video is about capturing the moments you expect, mixed with the details you don't – a look of love, a beam of pride, a glimpse of the life you can't wait to start.
The Gaetano Di-Giacomo Media Production Story…
I began working with a wedding videographer at 16, filming in the stunning location of Sorrento, Italy. Back then I only carried the batteries and sorted out the lighting, but soon (and not very typically for a 16-year-old boy) filming weddings became my passion.
Since then, I've been lucky enough to experience the many wonderful ways cultures around the world celebrate their big day. From lively African weddings, to lavish Asian ceremonies that go on for days, to traditional British wedding celebrations in sprawling country mansions. I have had the pleasure to witness breathtaking ceremonies all over the world, even when the rain drops by as an uninvited guest!
I have a lifetime of experience in bringing clients wonderful mementos of the best day of their lives. It is my privilege to work with couples to create memories that last a lifetime. I look forward to a future filled with declarations of love, celebrations of romance, and creating wedding videos that capture those sweet moments, so that you never forget how precious your wedding day – and your love – really was.
State of the Art Technology Helps Create Classical Wedding Video/Photographs
Using the latest technology helps me capture the smallest but most important details. Mastering this technology has made me a leading wedding photographer in England. For filming, I use the Sony cameras, DJI drones and a range of prime lenses, while my DJI Ronin creates smooth gliding shots and wedding videos to celebrate.
If I could choose one wedding to experience all over again, I'd find it difficult to pick. There isn't just one culture, size, or style that I love filming. It's been an absolute honour to be part of so many special days, and I hope to create an exquisite part of yours, too.
For any queries, package related questions or if you would like to chat , don't hesitate to get in touch.
info@gaetanodigiacomo.co.uk
+44 7367 606178
Award Winning UK Wedding Videographer