We are videographers, photographers & storytellers;
serving the exceptional souls of the world.
Capturing Love,
Life & Celebration
Working behind the scenes to capture those moments you want to treasure forever. Every smile, laugh, tear and emotion that you wish to cherish for the rest of your life.
Our team of videographers and photographers with over 10 years of experience will make sure that this day will never become a faded memory and that you will always be able to relive your day like the first time and treasure these moments for life.

Working All Over The World
Wherever you need us, we will be!

5 Star Rating
Good is never enough for us!

Top Quality
Using the latest equipment for the best possible quality

Always Happy To Help
Unlimited consultation, we are only an email, phone call or message away
NICE WORDS from OUR CLIENTS
Capturing the biggest day of your life is a huge responsibility. Thankfully, we were in incredibly safe hands. From the moment we first made contact with Gaetano to receiving our final visual memories of our wedding day, Gaetano has been first-class. On the big day itself, Gaetano and his team were a very cool and assuring presence. They made us feel at ease by balancing the art of capturing the key moments without being obtrusive. We've received brilliant formal family shots, as well as many superb natural moments that we love. We were hugely impressed with the video created - watching it back feels like our own personal Hollywood blockbuster! Photography and videography skills aside, Gaetano was very attentive to any of our personal queries leading up the big day with his calm and friendly and approach. We're very grateful for all the effort Gaetano and his team put in to help live and continue to relive our wedding day. Thank you! Elena and Hugh
Elena & Hugh
Gae is an unbelievably talented photographer with an unrivaled eye for detail. We found his photos on Instagram and instantly knew he was the guy for us. He blended into our wedding effortlessly. Pre-ceremony he constructed beautiful portraits of both me and my wife alone and with our best man/bridesmaids, and naturally caught moments of beautiful friendship. During the ceremony we didn't notice him, however the close-up and intimate way he caught every key moment was magical to look back on. Through our reception, speeches, cake cutting and first dance he caught moments exactly as we wanted - naturally and without intrusion. Amazingly poetic moments with our family and close friends are perfectly captured for us to cherish forever. I RECOMMEND GAE TO EVERYONE WHO WANTS A MAGICAL MEMORY OF THE MOST AMAZING DAY IN THEIR LIFE!
Ben & Ekaterina
Our wedding was very intimate and Gaetano made it like it was overall grand in all of our photos! Honestly. He's quick to respond on the very first approach even if it's not in person and made sure he was following up on us until after the wedding day. This photographer is the kindest and funniest too! So if you're awkward in front of the camera, he'll make you feel comfortable and you'll look natural in photos. Incredible, indeed!
Alberto and Angeli
Gae has been fantastic from start to finish. From the very first day we met Gae in person for our pre-shoot, Gae immediately made us feel relaxed and at ease. He was so approachable, professional and made the whole process very easy. It is clear he has a genuine passion for his job and making people happy whilst delivering exceptional service. Gae & Scott, it was truly a pleasure to have you both at our wedding ! The photos and film you captured will be cherished forever! Grazie mille! Andrew & Sara
Andrew & Saraniya
We can't thank you enough for our amazing wedding film! It truly captured the emotion of the day and now we have these memories for a lifetime. We feel very pleased with ourselves for finding Gaetano because he created such an incredible film and made us look like movie stars! Gaetano made the whole process so effortless, from booking him to his attendance on the day. The film came in a beautifully presented wooden box so we have a lovely keepsake. He's worth every penny! He even arranged for my husbands family to attend by video link. We couldn't be happier - thank you!!!
Rachel Watson
Love stories, we love to tell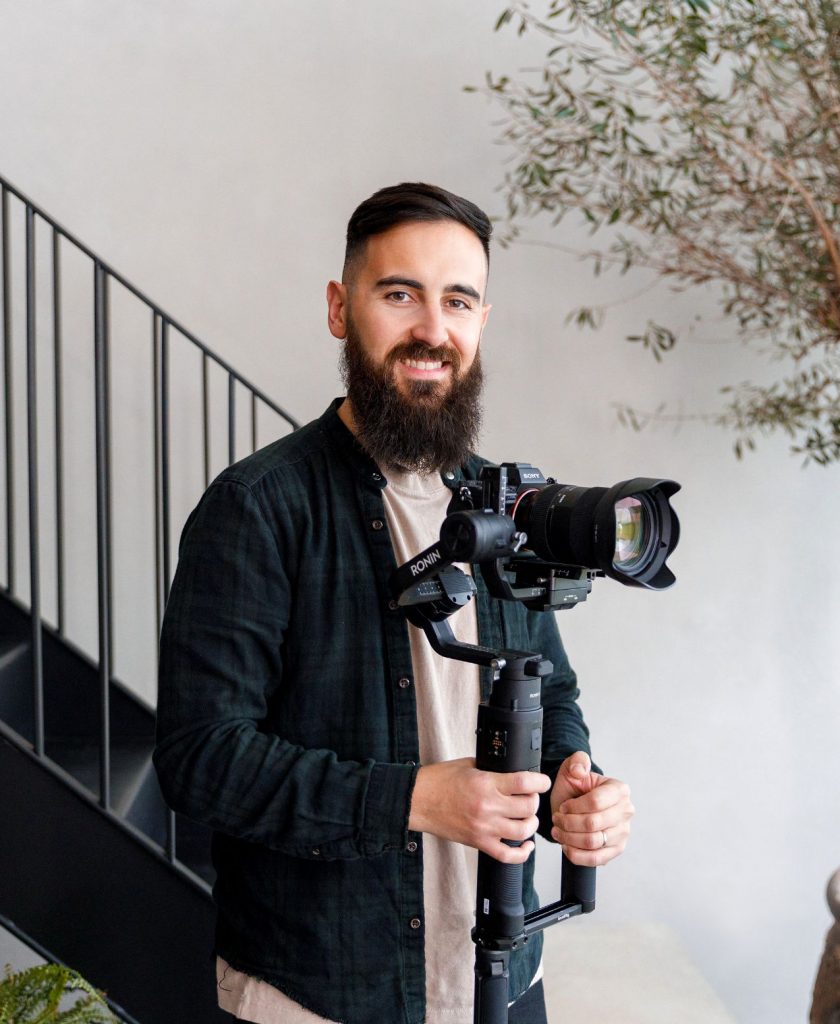 Gaetano Di Giacomo,
your Videographer and Photographer!
Hi, I'm Gaetano, professional wedding videographer and founder of Gaetano Di-Giacomo Media Production. That's my full name, in case you want to be official, but you can just call me Gae.
For me, creating the perfect video is about capturing the moments you expect, with the details you don't – a look of love, a beam of pride, a glimpse of the life you can't wait to start.
For any queries, package related questions or if you would like to chat , don't hesitate to get in touch.
info@gaetanodigiacomo.co.uk
+44 7367 606178